We are an approved 3rd Party Management Company to manage the following brands:
IHG, Marriott, Hilton, Choice, Best Western, and Carlson. Assisted Living and Senior Care Facilities Management.

RESULTS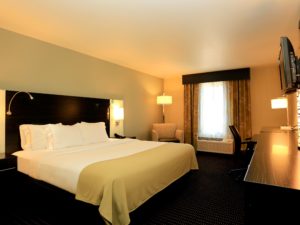 – Hotel Occupancy. It can make or break a hotel. But, it takes more than a room with a bed for a hotel to be profitable. It requires a professional management team you can trust to make the overall hotel operation run as smooth as silk. And that's where our hands-on approach produces results!
Increasing hotel occupancy takes more than quality advertising, it takes quality service too.
At Monchino Management, LLC we believe one of our best marketing tools to increase occupancy is a dedicated and competent hotel staff. After all, a friendly smile or "hello" from an employee can say more about a hotel than even the best marketing strategy. With this in mind you'll understand why one of our top priorities for every hotel we work with is team building through motivation and training. The bottom line of a successful hotel is the actual bottom line.
High occupancy and rates are needed for the success of a hotel. The systems, procedures, and implementation of effective cost controls are just as important. Because when cost controls are in place, they will produce what every hotel owner wants, increased cash flow and expected profits. Sometimes the best way to know how to manage a hotel is to own one.
When you talk with Monchino Management you are talking with people who have experience in hotel ownership. So when you tell us your frustrations and concerns, you'll actually have someone who understands. Because we've been there. And we know what it takes to make your job easier and your property more profitable.
Specialized Asset Management
Monchino Management can assist you with your asset management needs and help to preserve and create value for your asset. We have past experience with working with banks and other mortgage holders with specialized receivership needs and satisfying the terms of a court order.
Monchino Management can act as your receiver and will notify the hotel brand/franchise, vendors, lessees and all interested parties of the receivership status. The asset will undergo a thorough physical inspection to determine immediate needs and which needs can be postponed. Senior members of our team will be involved in the transition.
Monchino Management has many years of delivering outstanding results and a solid reputation for providing detailed financial and auditing reports.
Our attention to detail is reflected in the following:
Inspect hotel and interview on-site management, help secure operations and physical integrity
Assist in protecting the brand/franchise
Implement a financial strategy to help increase revenues and decrease costs
Implement marketing strategies to better position the hotel
Manage any outstanding tax issues; state, local & occupancy
Manage any pre-takeover claims and/or insurance issues
Provide progress reports of hotel operations
Work hand-in-hand with a pre-selected Broker for the sale of the asset