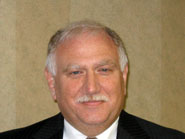 Michael W. Monchino – Principal member of Monchino Management, LLC. More than 40 years of successful experience in the hospitality industry. Mr. Monchino has managed hotels of 350+ rooms and has participated in the construction and opening of more than 90 new hotels throughout the United States. Mr. Monchino has had ownership in many hotel properties, and currently has ownership in seven hotels. Mr. Monchino holds a B.A. degree in Administration and an MBA in Management. Results in hotel management are achieved through policies and procedures that empower and enlist all employees to satisfy guests and reach the highest level of occupancy possible and ultimately outstanding profits. Therefore the key to our success is our people. From the hourly staff to senior management, a team effort is essential. The senior management staff has been associated with Mike Monchino for many years and cumulatively we have more than 100 years of hospitality experience. Mike and his wife reside in Herrin and have three children and three grandchildren.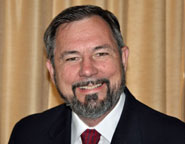 Harold Smith – Smith Hospitality Financial. Over 35 years of successful experience in hospitality accounting. Mr. Smith brings a wealth of experience with a background in all facets of hospitality accounting. Past positions include controller of the largest downtown convention center hotel in Cincinnati, Senior Regional Controller for Sage Hospitality and Vice President of Finance for America's Best Inns, Inc. Accounting is a key element in support to the property managers and senior management. Harold fully understands that it is not the numbers that makes a hotel successful, rather it is how the numbers are achieved. Mr. Smith holds a BBA in accounting and has received a distinguished accounting award for excellence. Harold began his association with Mike Monchino in 1990. Harold and his wife have three children and reside in the Cincinnati area.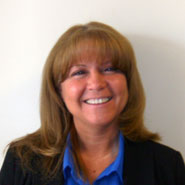 Diana Eynon – District Manager – Field Operations –More than 35 years of successful experience in all areas of hotel operations. She is directly involved in overseeing the day-to-day operations of the extended stay upscale Staybridge in West Chester Ohio as well as the Holiday Inn Express and Best Western brands. She has achieved success as an award-winning General Manager including receiving the prestigious "Torchbearer Award" from IHG. She has a very successful hands-on approach to managing people. Her focus is to excel in developing teams through training and mentoring and to assist each hotel team with strategies and solutions that drive revenue and guest satisfaction at each hotel. Diana began her association with Monchino Management in 2000. She has two children and resides in the Cincinnati area.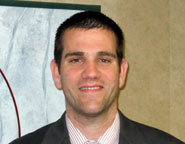 Matt Monchino – Vice President. More than 10 years of successful experience in all areas of hotel operations. Matt joined Monchino Management in 2008. Matt holds a B.A. degree in Management Information Systems from Southern Illinois University in Carbondale. Prior to joining Monchino Management, Matt was a highly successful Territorial Sales Representative and Channel Sales Manager for Pepsi Mid-America. Matt, his wife Nicole, and three daughters reside in Herrin, IL. Matt serves on the Marion, IL Chamber of Commerce Board of Directors and is the Chairman of the Williamson County Tourism Bureau. From 2012 through 2016 Matt was the General Manager at the Holiday Inn Express and Suites in Marion, IL. During his time as General Manager the hotel received the 2013 IHG Newcomer Award, given to only a few of the new top performing hotels in the Holiday Inn Express brand, and three Torchbearer Awards, IHG's most prestigious award for 2014, 2015, and 2016. He was also awarded the General Manager of the Year for the Holiday Inn Express brand an unprecedented two years in a row for 2014 and 2015. In 2016, with Matt as General Manager, the Holiday Inn Express in Marion, IL was presented the very coveted IHG Kemmons Wilson Spirit of Family Award. This award has only been given over the years to a select few hotels that truly provide outstanding service to not only their guests but also to their community.